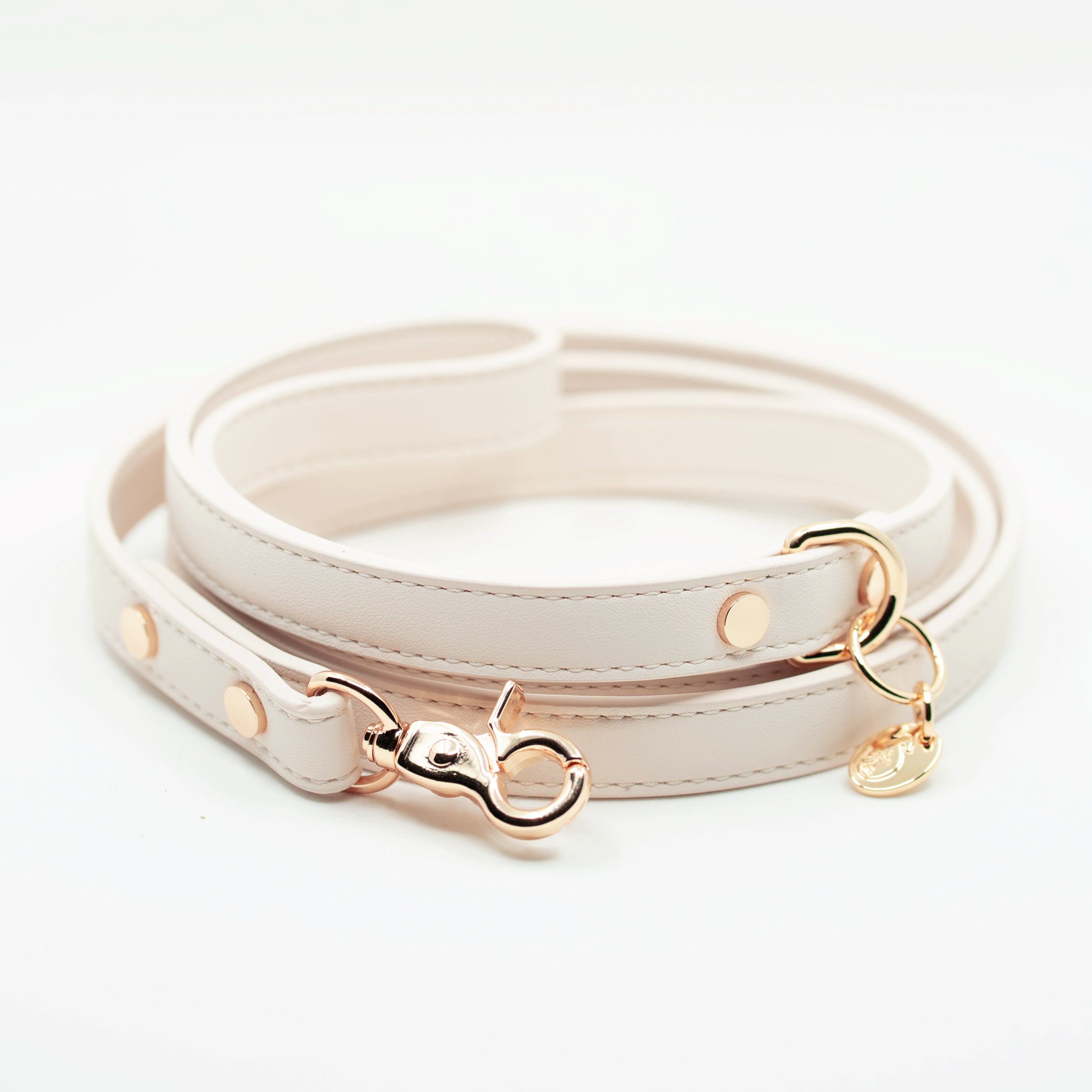 Lead - Cream
---
Shipping Information:

We deliver worldwide. All of our orders are sent with tracked shipping. Orders are sent from Melbourne, Australia. Your order will be shipped within 1-5 days. Shipping times may vary depending on your location, connecting flights & customs clearance. 

Delivery time - Australia:

Standard Shipping: 3-8 business days
Express shipping: 1-3 business days

Delivery time - Worldwide:

Standard Shipping: 10-30 business days
Express Shipping: 5-10 business days

Click here for more accurate timeframes based on your country.

Please be aware that some countries may charge import taxes on your order. You can check with your local customs office to find out how much you may be required to pay.
I'm pretty devastated because I don't know if I didn't do my research and just blindly bought this leash but I have a 50 lb pitbull female (she's incredibly strong) and although I got the collar in size XL which fits perfectly and I love it so much (except that it's quite fragile and prone to scratches), the leash snapped literally immediately the moment I attached her to it (she pulled so damn hard, but she typically does that) and the leash snapped and ripped. I was super bummed out. I don't know if I was just ignorant and didn't read the item description if it had mentioned that it's flimsy or made for a toy breed? But I would def buy a different version (for bigger dogs) if it was an option! I love exotic cancer so much though! She's literally amazing!!
love love love
great product, looks great, gold accents are beautiful. didn't think my girl could get any cuter :)
The best
My Italian Greyhound loved!!! It's the most beautiful lead, ever!